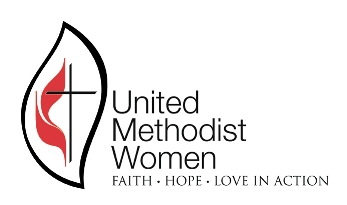 Our Local Unit
Our local unit is a group of 25 women with many gifts, who are unified by one Spirit. We participate in God's mission in all areas of life through our giving, growing, and living. We give of our service as well as our pledges to mission and other gifts of money to accomplish both local and foreign mission.Our local unit meets usually on the third Saturday of each month in the fellowship hall of the Waukeenah United Methodist Church at 9:00 a.m. We have a time of praise and sharing our prayer concerns and a 30-minute informative program, which usually includes a time for worship and fellowship. We also have a time for conducting business in which we plan our Annual Bazaar, programs to include others, and decide how we will use our local mission funds. Our proceeds from the Bazaar were used to provide scholarships for the School of Christian Mission, purchase a washing machine for a local women in need, and help support a missionary family serving in South America. Sixty-five percent went undesignated to support the mission programs.

You do not have to be a United Methodist to be a member of our local unit. We welcome anyone who believes in our Purpose, is interested in spiritual growth, mission education, Christian social involvement, and supportive of programs with and for women, children, and youth.

If you are interested in becoming a member of our group or in learning more about United Methodist Women, please contact Connie Eichler.

Also if you are interested in attending the upcoming "Woman of Faith Conference" please contact us or go to the link for more information.